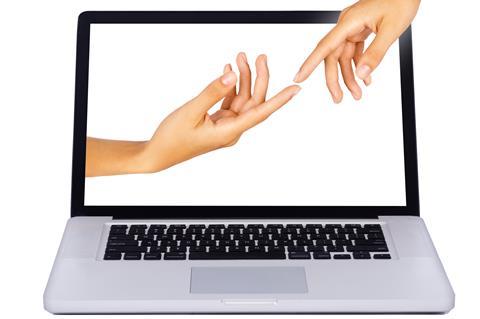 Traditionally The Royal Wolverhampton Trust has been a good customer for the postal service. The organisation spends £70,000 to £80,000 a year on stamps. It is far from a rare state of affairs. A posted letter and in person appointment has long remained the default form of NHS communication with patients – even following a consumer technology revolution in which virtual and electronic communication has become the norm in many spheres.
Sponsored by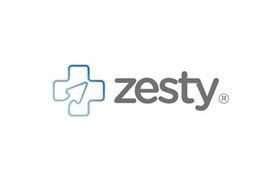 Coronavirus has, as with so much else, started to change things. More organisations have investigated and increased electronic means of communication with patients. But how can the service now further accelerate those advances, perhaps shifting to a setup in which digital communication becomes the default? That was the question on the agenda for a recent HSJ webinar, held in association with Zesty.
Certainly Professor Sultan Mahmood – director of innovation, integration and research at The Royal Wolverhampton Trust – felt there was a golden opportunity to be seized. "Everybody loves digital at the moment, so we have digital innovation in all its guises coming forward," he reported.
Innovation is key
At his trust, that includes methods to help cut that postage bill. A new system is being introduced which will provide an electronic means of communicating with patients about their care.
"We will have an outpatients portal that will allow all letters to be done online but also allow patients to book their slots at a time that is convenient to them.
"How many times have I heard the story where patients have gone in for an appointment, had the rigmarole of finding car parking, which is expensive, gone into an outpatient session which is running late, then to be told: 'Well we can't really do anything today because your diagnostics haven't come back.'
"What a colossal waste of time that is for the patient. We think we can address this fundamentally with the portal."
"There is a big appetite in the want and the need to go digital, and an increase in appetite and demand for patient services"
For Hassan Chowdry, digital leader for Healthcare UK at the Department for International Trade, changing this would see the NHS more reliably meet the expectations of service users. "In the UK there is an expectation from citizens that things will be seamless, they will be a connected consumer as in banking. And unfortunately that does not happen."
His role involves supporting companies to export from Britain but also helping companies to come to the UK. And he says there is a clear interest from firms in digital healthcare communication.
"They are splitting it into multi-dimensions: from clinical teams to patients and citizens, between clinical teams, from organisations to clinical teams. There are lots of different facets to this, but I have found that there is a disparity in the level of attention from trusts."
Some organisations, he reported, "get it" – understanding that electronic means of communication can help improve patient experience and assist in knowing which individuals are most in need of an outpatient appointment at which times. But others, Mr Chowdry suggested, have not yet progressed this thinking.
Part of this may simply be down to differing levels of digital maturity between trusts. While some organisations have advanced electronic patient records, others remain largely paper-based.
"There is a big appetite in the want and the need to go digital, and an increase in appetite and demand for patient services," said Lloyd Price, the chief marketing officer at Zesty – which is providing the portal being introduced at Royal Wolverhampton. The issue, he said? "People are at different levels of digitisation."
That extended, he suggested, to the patients themselves. This too will need consideration if the NHS is to truly accelerate digital communications. "Telehealth and offering videos is great but what about the patients who are partially sighted or hard of hearing? There are lots of operational issues that we need to think about."
But overall, Mr Price argued, coronavirus has helped put digital communication firmly on the agenda. "I think it has given it a bit push that it hadn't had before," he said. The challenge now will be to continue the progress made.
To watch an on demand recording of the full webinar, visit here